Starting a new business is exciting and daunting, but at GC Accountants, we're here to help. Our team of knowledgeable accountants assist clients throughout Newcastle, Maitland and the Hunter Valley with advice for their Startups. Our years of experience in accounting for startups give you the tools and information for achieving your business goals.
We know that finding a good accountant in Newcastle can be challenging. We believe it's vital to find someone who understands the difficulties facing new companies and has the know-how for practical small business startup advice. GC Accountants have a wealth of experience and information about payroll, cash flow, tax, and GST—we help you take the stress out of accounting. We customise our diverse skills and industry knowledge to your requirements which will propel your business forward.
We support clients with business:
structure review and planning
cash flow projections
tax and GST advice
buying and selling
compliance and audit
budgeting, and
market advice.
And more! At GC Accountants, our information and advice on accounting for startups and new businesses is all in the one place.
Newcastle Accountants for Startups and Entrepreneurs
Suppose you're looking at starting or buying a business in Newcastle. In that case, it's essential to consider the local market and understand regional economic conditions. The GC Accountants team live and work in the area (for over 20 years) and understand the local needs to make a business operational and successful. Our team prides itself on communicating clearly and directly—without bogging you down with confusing technical jargon. We work with you to offer tailored advice and solutions that will help you realise your goals.
There's a lot of financial and legal responsibilities when starting a business. Whether you're looking for sole trader startup advice or you want recommendations for beginning a multinational conglomerate, we can get you started. Our trusted advisors can:
fix all the paperwork
assist in completing company registration procedures, and
registering for an ABN or GST.
Whether your business is in hospitality, retail, agriculture, construction, education, health, or anything in between, our team has the specialist advice to help you with your business.
The GC Accountants team can help you every step of the way. Clients trust our team all over Newcastle for startup business accounting advice. We are passionate about assisting you in starting your own business and achieving your goals.
Our competitive fees and upfront costs save you time and make you money in the long term. If you have any questions or you would like to have a consultation, then contact GC Accountants today.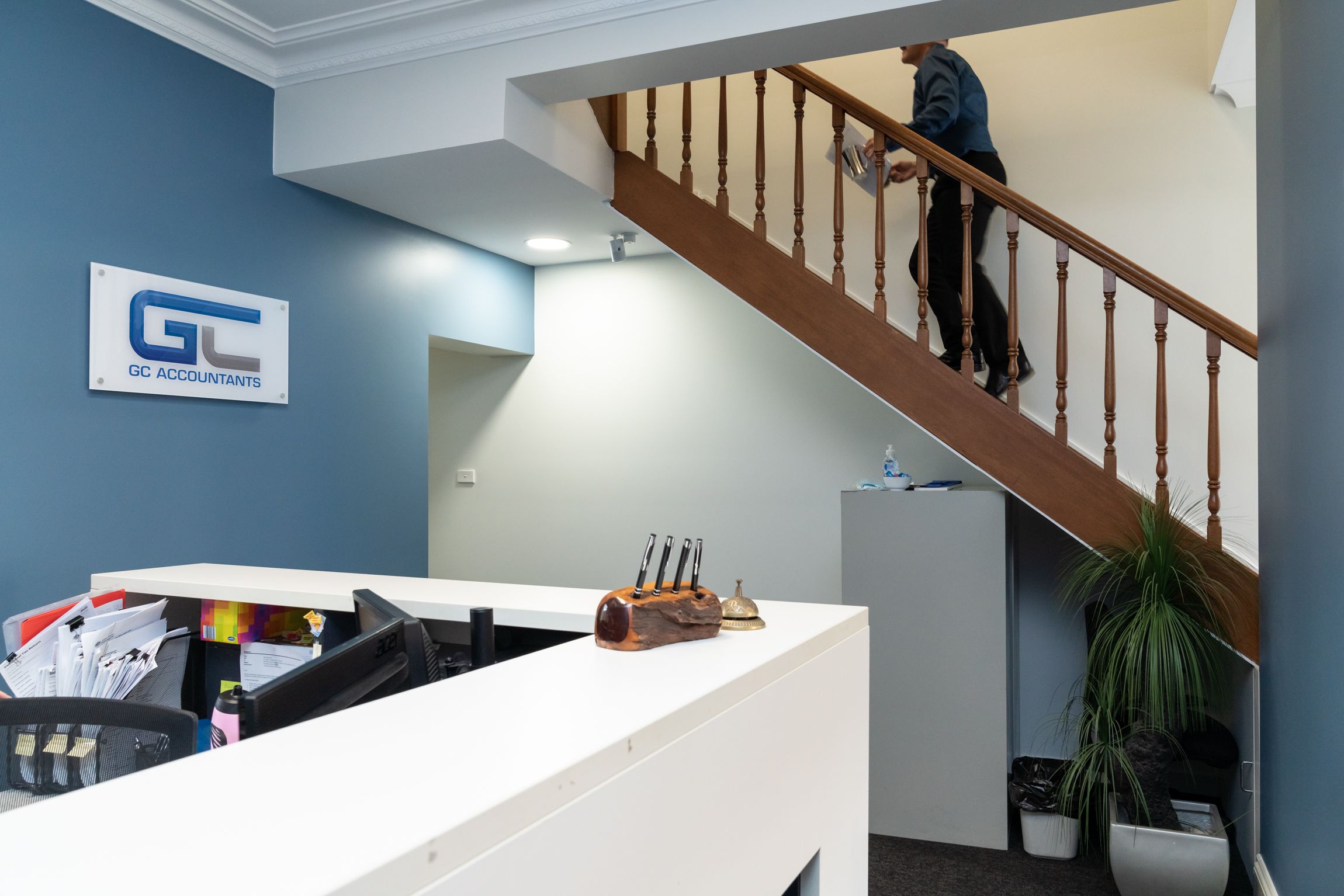 Business Start Up Advice Services
Decide on the most suitable structure for your business — sole trader, partnership, trust or company
Complete registration procedures with the Australian Securities and Investments Commission
Register for an Australian Business Number with the ATO
Set up a recording system for your internal use and for complying with statutory requirements, such as Xero
Assess your finance requirements, advise on the best sources of finance, and draw up the necessary proposals
Prepare a business plan, cash flow projections, budgets, and trading forecasts to establish a good working relationship with your bank
I was super impressed with how quickly Gary was able to determine I needed to be operating my business through a Company rather than a sole trader, once this was confirmed his team provided me with a company setup service that was quick and efficient to say the least. It's great to have an Accounting Firm that have my back and want me to succeed in business. I know I can contact Gary & the team with any queries I may have when it comes to Xero, Accounting or Tax advice.
Emma Murphy
I just want to give a massive shout out to Megan & Gary, I am a new client to GC & I had a LOT going on with my return. The guys finished it quickly & efficiently without too much fuss and even picked up a few things I had missed which helped save me tax! Thanks guys and if anyone needs their tax done I can recommend GC Accountants even in lockdown!
Mathew Moller
Thank you very much GC Accountants and in particular, Gary. You have been an absolute delight to deal with. Your knowledge and customer service made for a very pleasant experience for my partner and I. I will be recommending GC to all of my friends. Keep up the good work!
Paddy D
I had another great session with Gary and the team at GC accounts about generating more profits from the sales I get. They are experts in Small business. High Quality advice- keep it up
Craig Lowth
I run a small Carpentry business and needed help with bookwork so that my records could be organised for a tax return. Gary & his team set me up on Xero & all I need to do is send invoices - which I can do from my phone! This system ensures I don't miss any tax deductions & I have money set aside to pay tax. If you need help with Xero or any tax questions I recommend GC Accountants for sure!
Aaron Gilmour
We have used GC accountants for the past 5 years. They have helped us with advice on taxation involving our family trust, capital gains and superannuation contributions. I would highly recommend this business.
Shane Vallance
My husband & I had a Self Managed Super Fund that we had setup but our plans changed & so we no longer needed the Fund, closing an SMSF is quite a process but Gary & his team helped manage the process quickly and efficiently.
Susan Rhodes