Bespoke advice for you and your business
Working with you to know the numbers in your business to increase your profit & pay less to the government
At GC Accountants we aim to provide you with advice when your business needs it, not just when you ask for it. We help you manage every aspect of your business. We establish a one-on-one relationship with each of our clients and our advice is tailor-made. Our accounting services are innovative and client focused. Our flexibility and adaptability ensure we help you get the best results.
Innovative and client focused solutions
Passionate about helping locals
GC Accountants are passionate about helping people manage their finances and better understand taxes, bookkeeping, and everything in between. We know that hiring a Newcastle Accountant can be stressful and finding the right one for you is tricky. That is why we aim to be transparent and establish a personalised, one on one partnership with all of our clients. 
If you always find yourself wondering 'where are the best Accountant near me?', then look no further. Unlike other local accounting firms, we will take the time to explain our accounting services, to help you start growing your wealth. No matter whether you need a business accountant or someone to help you with your personal taxation, we've got you covered.
Whether you need Small Business Accounting or Bookkeeping Services for an enterprise-level organisation, it can be hard to find the right Accountant to help you manage all your finances, bookkeeping, and tax. That's why we're here. At GC Accountants, we can help you with your financial accounting, sorting your financial transactions from summary and analysis, to reporting and eventually tax submission. Typically, tax time for corporations can be a headache, due to legal obligations and ATO compliance rules. We can assist you with preparing financial statements and tax returns for all of your business interests. Our team specialises in business taxation services, BAS & GST, and business tax planning. We're also experienced in the areas pertaining to fringe benefits tax, employer superannuation obligations, PAYG withholding, land tax, payroll tax – and so much more. We have experience working with sole traders, entrepreneurs, established businesses large and small, and every organisation in between.
If you need help with your personal finances, then the team at GC Accountants can help you with a wide range of services. To reach your long-term targets, we will offer you solutions, provide advice and assistance, to organise your current finances. As specialised Tax Accountants, we can assist you with individual tax returns, and help you navigate the tricky waters of deductions and tax laws.
Our team consists of University Qualified Accountants who know the ins and outs of taxation. We know how to maximise your refund and minimise your tax liability. Additionally, if you own an investment property, we can help you with the ever-evolving area of property related tax. We're also a Self-Managed Super Fund (SMSF) Accountant firm and can discuss your options and advise you on administration and establishment.
We offer a multitude of accounting services that we can assist you with. No matter your situation, our team can discuss possible solutions and strategies with you. We've worked with clients on a wide range of financial issues, across a plethora of industries. If you have any questions or concerns, our friendly staff can meet you for a complimentary consultation to talk about the services that may benefit you. To get started, contact us today for more information.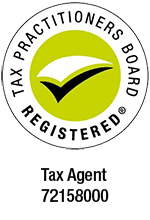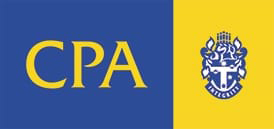 I was super impressed with how quickly Gary was able to determine I needed to be operating my business through a Company rather than a sole trader, once this was confirmed his team provided me with a company setup service that was quick and efficient to say the least. It's great to have an Accounting Firm that have my back and want me to succeed in business. I know I can contact Gary & the team with any queries I may have when it comes to Xero, Accounting or Tax advice.
Emma Murphy
I just want to give a massive shout out to Megan & Gary, I am a new client to GC & I had a LOT going on with my return. The guys finished it quickly & efficiently without too much fuss and even picked up a few things I had missed which helped save me tax! Thanks guys and if anyone needs their tax done I can recommend GC Accountants even in lockdown!
Mathew Moller
Thank you very much GC Accountants and in particular, Gary. You have been an absolute delight to deal with. Your knowledge and customer service made for a very pleasant experience for my partner and I. I will be recommending GC to all of my friends. Keep up the good work!
Paddy D
I had another great session with Gary and the team at GC accounts about generating more profits from the sales I get. They are experts in Small business. High Quality advice- keep it up
Craig Lowth
I run a small Carpentry business and needed help with bookwork so that my records could be organised for a tax return. Gary & his team set me up on Xero & all I need to do is send invoices - which I can do from my phone! This system ensures I don't miss any tax deductions & I have money set aside to pay tax. If you need help with Xero or any tax questions I recommend GC Accountants for sure!
Aaron Gilmour
We have used GC accountants for the past 5 years. They have helped us with advice on taxation involving our family trust, capital gains and superannuation contributions. I would highly recommend this business.
Shane Vallance
My husband & I had a Self Managed Super Fund that we had setup but our plans changed & so we no longer needed the Fund, closing an SMSF is quite a process but Gary & his team helped manage the process quickly and efficiently.
Susan Rhodes