At GC Accountants, our preferred business accounting software solution is Xero. If you're sick of keeping track of your accounts on spreadsheets and paper, Xero is the answer. Xero Australia is an easy to use cloud-based software program that can help you keep track of a wide range of accounting and business-related data. As a certified Xero partner, our accountants can help you decide if this software is right for your business. We can also assist you in setting it up and teaching you and your employees how to use it. We offer Xero for business bookkeeping services to clients all over Maitland, Newcastle, and across the Hunter Valley.
Xero is a cloud-based accounting platform designed for small to medium-sized businesses. It's accessible on computers, laptops and mobile devices, including Android and IOS. The wide range of accessibility options makes it easy for everyone to work collaboratively and efficiently. So, no matter where your team is, they can keep all the business information and data up to date. The online cloud feature also makes it easy to share your recent company information and numbers with the team and your accountant. Boasting over 2million subscribers, Xero is trusted worldwide to help businesses, accountants, and bookkeepers stay in control of their finances.
We can assist you in tailoring Xero around the features your business requires.
Xero software has over 700 possible add-ons and features. While this may seem overwhelming, the GC Accountants team can assist you.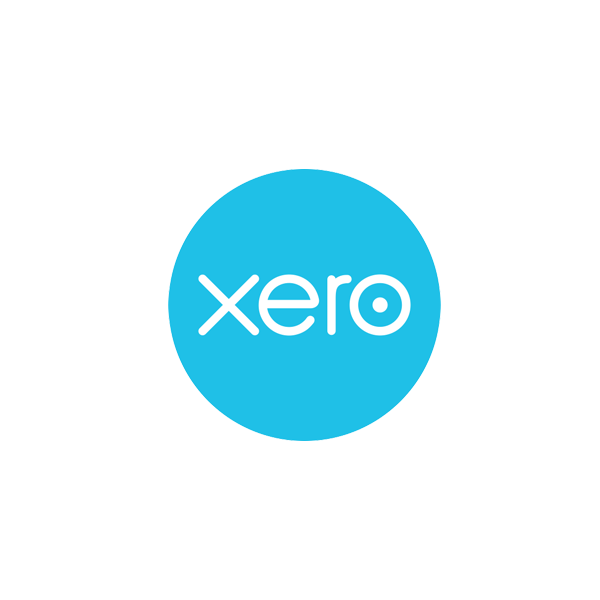 Some of the most popular features on Xero include
Tracking and paying bills
Claiming expenses
Bank Connections
Tracking projects
Receiving payments
Payroll
GST returns and obligations
Online filing system
Sending out invoices.
Xero has an intuitive and easy-to-use design interface loaded with all the relevant functionality and aspects that business owners need to manage their books. It saves you time and money down the track by efficiently structuring your bookkeeping, by simplifying reporting obligation, and by tracking company performance. Your real-time view of business and cash flow means smarter decisions quickly. This automated software for accounting clients is easy to check on the go—on the bus, on the other side of the world, or anywhere in between.
GC Accountants help you and your team in getting the most out of Xero. We work with you to set up the account and even teach you and the entire business how to use it. For example, training with Xero benefits everyone when it comes to claiming expenses and tracking payroll. Then, Xero's collated data functionality simplifies reporting for tax time or tax audit. The helpful GC Accountants team takes pride in boosting clients to streamline their business processes and optimise their accounting work. We help hundreds of businesses throughout the Hunter Valley use Xero to reach their business goals and objectives. If you have any questions about Xero, or you're interested in setting up an account, contact GC Accountants today.
I was super impressed with how quickly Gary was able to determine I needed to be operating my business through a Company rather than a sole trader, once this was confirmed his team provided me with a company setup service that was quick and efficient to say the least. It's great to have an Accounting Firm that have my back and want me to succeed in business. I know I can contact Gary & the team with any queries I may have when it comes to Xero, Accounting or Tax advice.
Emma Murphy
I just want to give a massive shout out to Megan & Gary, I am a new client to GC & I had a LOT going on with my return. The guys finished it quickly & efficiently without too much fuss and even picked up a few things I had missed which helped save me tax! Thanks guys and if anyone needs their tax done I can recommend GC Accountants even in lockdown!
Mathew Moller
Thank you very much GC Accountants and in particular, Gary. You have been an absolute delight to deal with. Your knowledge and customer service made for a very pleasant experience for my partner and I. I will be recommending GC to all of my friends. Keep up the good work!
Paddy D
I had another great session with Gary and the team at GC accounts about generating more profits from the sales I get. They are experts in Small business. High Quality advice- keep it up
Craig Lowth
I run a small Carpentry business and needed help with bookwork so that my records could be organised for a tax return. Gary & his team set me up on Xero & all I need to do is send invoices - which I can do from my phone! This system ensures I don't miss any tax deductions & I have money set aside to pay tax. If you need help with Xero or any tax questions I recommend GC Accountants for sure!
Aaron Gilmour
We have used GC accountants for the past 5 years. They have helped us with advice on taxation involving our family trust, capital gains and superannuation contributions. I would highly recommend this business.
Shane Vallance
My husband & I had a Self Managed Super Fund that we had setup but our plans changed & so we no longer needed the Fund, closing an SMSF is quite a process but Gary & his team helped manage the process quickly and efficiently.
Susan Rhodes